Questions may be directed
via our Facebook page...

Adobe
®
Reader
®
is needed to download the following documents. A free download of Adobe
®
Reader
®
is available by clicking on the logo...

"Interruptions" to be presented July 30-August 2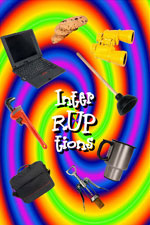 The
Pittsville Area Community Theater
is pleased and proud to announce that the 2015 production will be "Interruptions" by Burton Bumgarner, to be presented at the
Pittsville High School Auditorium
beginning Thursday, July 30 through a matinee performance Sunday August 2. The show is being directed by Donna Thompson, leading a cast of ten area thespians. This witty comedy is about a writer of romance novels who suddenly suffers from a bad case of writer's block and accidentally deletes the first eight chapters of his latest attempt at The Great American Novel and is continually interrupted by a host of visitors including a cantankerous plumber, a homeless woman selling magazines, a nervous pizza delivery person, an irate prizefighter, and a Girl Scout.
Click here
to download a map that will help you locate the Pittsville Schools Auditorium.
Thank You for your support of PACT!
PACT functions through the generous support of many! We welcome your donations of time, talent, and treasure. Donation Form...
PDF download link