Questions may be directed
via our Facebook page...

Adobe
®
Reader
®
is needed to download the following documents. A free download of Adobe
®
Reader
®
is available by clicking on the logo...

Auditions set for 2016 production of "Urning It"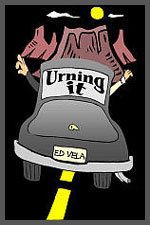 Tryouts for the summer production of
Urning It
will take place at the PHS auditorium on May 10 and May 11 from 4-6 PM. Prospective cast members will be asked to do a Cold Reading in one or more roles. There are about a dozen parts, from age 14 up. Five roles — family members are large.
This is a Road Trip comedy written by Ed Vela, mindful of our 2010 production of
Leaving Iowa
, where the family is traveling across the country to dispose of the ashes of a wealthy aunt. Of course, there are disagreements, misadventures and mistaken intentions which lead to laughs.
The production will be July 21, 22, 23 and 24 at the PHS auditorium.
In addition to the five family members, roles to fill are for a funeral home director, a hypnotist, a Texas cop, a short order cook, two Mexican characters, a salesman and an LA lawyer.
Click here
to download a map that will help you locate the Pittsville Schools Auditorium.
Thank You for your support of PACT!
PACT functions through the generous support of many! We welcome your donations of time, talent, and treasure. Donation Form...
PDF download link