Questions may be directed
via our Facebook page...

Adobe
®
Reader
®
is needed to download the following documents. A free download of Adobe
®
Reader
®
is available by clicking on the logo...

PACT Announces Auditions for "Interruptions"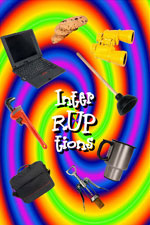 The
Pittsville Area Community Theater
is excited to announce the title of their summer production "Interruptions". Directed by Marshfield's Donna Thompson, "Interruptions" by Burton Bumgarner is a comedy with non-stop laughter. Donna is a familiar face in Central Wisconsin theatre circles through her work with the Continuing Education Theatre Programs at
UW-Marshfield/Wood County
.
Auditions will be held in the
Pittsville Schools Auditorium
 on Tuesday, May 26 and Wednesday, May 27 from 6:30-8:00 pm. Call backs, if needed, will be on Thursday, May 28. No material need be prepared in advance. If you have any questions, or should you have conflicts with both of these dates, special arrangements can be made by contacting Donna at [715] 897-3493.
This award-winning play features a strong ensemble cast consisting of 3 males, 5 females and 2 flexible characters. Age range desired: one grade school/middle school girl, one teen either male or female, with the others ranging from mid 20's and up.
Click here
to download a map that will help you locate the Pittsville Schools Auditorium.
Thank You for your support of PACT!
PACT functions through the generous support of many! We welcome your donations of time, talent, and treasure. Donation Form...
PDF download link